The "Bear Teddy" is no nonsense rugged  machinery.  It's the youngest and smallest from an old family with prominent members. This is the 5 liter home edition for those who don't want to compromise with their precious sourdough when they get home from the rig. This is what you want to bring on your shift to the Silo.
In my search for the ultimate Mixer Nirvana I'v been all over the World Wide Web – to US and Sweden and back again. Visiting various forums and reading more reviews than I'd like to admit. Turns out the answer might be found in my back yard: Meet the Bear Teddy /Varimixer from Danish Wodschow & Co. 
This is nonsense raw horse bear power, with a industrial look 'n feel, promised to be "extremely powerful at low speeds when strength is needed to mix the heavy dough".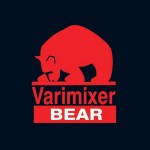 Reviews on all over the world are very positive, stressing the superior strength of the machine, praising its quiet motor. Good vibes can be tracked from Australian post on a sourdough forums, to a review in Danish Gastromand. The machine seems to go with a high level of customers satisfaction, also after years of use.
Born among trucks and lifts 
This looks as the Terminator of mixers. The youngest and smallest from an old family with several bigger brothers and sisters.

The company behind have made mixers for 100 year – the solid metal kind of mixers targeted at the professional marked, which also shows from the companies (modest) representation on social media and its own (B2B oriented) website:
You won't find photos of house wifes and cup cake eating children. No, it's bowl trucks, lifts and techspecs of products such as the "AR60 Marine BEAR", a monster with 60 liter capacity for the marine sector.
The Bear Teddy is the home edition for those die hard fans and kitchen hacker enthusiasts who don't want to compromise when they get home from the rig. This is also what I'd bring on a shift in the Silo.
Design
Not sure about the WAF factor; it's almost anti-design and sends a strong "tool; not toy" signal. Personally I find it beautiful. Especially in black.
The sound from the machine reminds me of the Caterpillar P-5000 Work Loader – the cargo loading exo-skeleton in Aliens. Beautiful.
In action
This video shows a fraction of the Bear Teddy abilities, and gives you an idea of it huge size and powers 
– makes you want to touch it in real life and make it your silent servant, which can be trusted your precious sourdough. Notice the sound.
Features and accessories
The Bear Teddy comes with a beater, a hook a whip and a 5 liter bowl. You can trust it with up to 2,5 L of bread dough. It will even do up to 4.4 L of mayonnaise.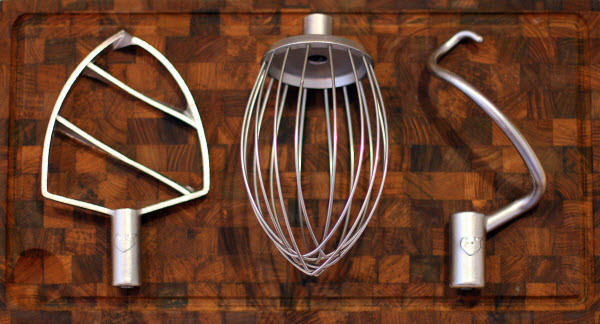 Additional accessories are limited to a meat mincer and a vegetable cutter. These share the same professional attributes and prize tag as the rest of the system.
Competitors? Any higher?
The Bear Teddy  is around twice the prize of the Assistent/ "Ankarsrum" [se my preview], which seems to be the closest serious rival in  the dough kneading department.
The Teddy does not provide the same amount of associates as the Ankarsrum (or Kenwood or KitchenAid). If your are looking for one machines to rule them all, that might point you in the direction of the Ankarsrum. If you do already have a food processor for slicing, blending etc, it's a questions of power and prize.
I will of course post a reviews when I get my hands on this wonderful machinery. Even better:  I'd love to do an in-depth Bear Tedd vs Ankarsrum comparison under different conditions. But before all that: Are these the two kings of bread kneading machinery out there, or did I miss something?
Update

: Now hands-on preview of the Bear Teddy - more photos (Danish).
Features (top) photo: Gastromand.dk