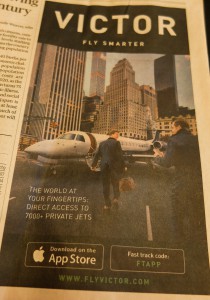 It is finally here: The app which let you book a private jet. It's called Victor, and is being promoted on the front page of the Financial Times these days.
The goal is more or less to do for aviation what Drivr and Uber are doing for taxa service, maybe with a touch of GoMore: Disrupt the industry and create greater transparency and flexibility, says the founder and CEO Clive Jackson.
FlyVictor.com promises three hours from first swipe to takeoff, and the app will let you choose among different offers, aircraft types, and check out the pilots track record, the actual interior of the plane etc.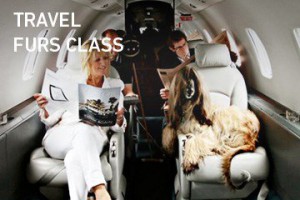 There's even a special "Pets on Jets", offering the four-legged friends their own seat in the cabin. This service is called "Furs Class". Nothing less.
"The sky is the limit" in the digital (sharing-) economy? We are already used to GoMore, Drivr and airbnb, so maybe Victor is simply the next logical step to the real goal: Retirement at a time with a "GoLaika!"-app with special offers for a quick trip to the ISS.